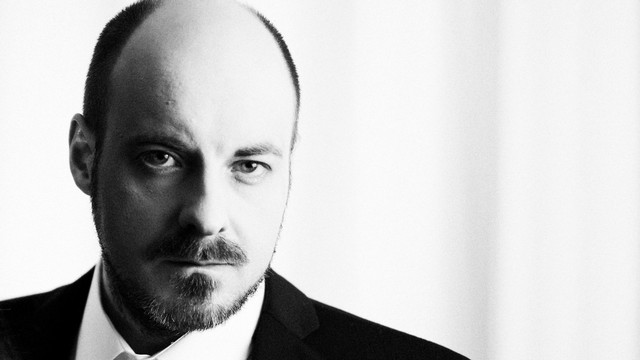 MICHAEL Rosenboom was born in the East Frisian town of Emden in Germany. He started his first piano lessons at the age of nine and it did not take long until it became clear that the young piano student was to get special promotion. That is why two years later Michael Rosenboom introduced himself to Professor Konrad Meister in Hanover, who inspired and promoted him until his death in 2002 - a period which had sustainable influence on the artist and was crucial for his further artistic development.
Numerous piano soirées in Germany and Austria were highly praised by the press and music experts. The young pianist won several scholarships to participate in international master classes and, in addition to his piano studies in Hanover, he was given lessons in music theory by Herbert Höhn in his home town Emden. At the age of 16 Michael Rosenboom began his piano studies as a full-time student at the Hochschule für Musik, Theater und Medien (HMTM – academy for music, theatre and media) in Hanover, Germany - in Professor Meister's class. One year later he made his debut as a soloist with orchestra at the festival "Internationale Goslarer Klaviertage" performing Rachmaninoff's 2nd piano concert. The Press described him as "one of the most promising German pianists of his generation".
From 2002 on Michael Rosenboom continued studying with Professor Einar Steen-Nökleberg at the HMTM in Hanover, attending a course in "artistic education". Though performing in lots of concerts, he dedicated more and more of his time to composition. The instrumentation of his compositions which date from this period includes works for piano as well as works for orchestras and some of these compositions were also performed in public.
In 2003 Michael Rosenboom was admitted to Professor Steen-Nökleberg's solo class and worked as his assistant from 2005 to 2009. Michael Rosenboom was awarded numerous prizes, among others the promotion prize of the city of Salzburg in connection with the Internationale Sommerakademie Mozarteum (prizewinner concert during the "Salzburger Festspiele") in 2006.
As a soloist and a sought-after partner for chamber music Michael Rosenboom performed in concerts all over Europe. Recordings for the radio stations Radio Bremen and NDR as well as a live recording of a concert performance on CD reflects his versatility.